Year R
Our Summer 2  topic is 'In the Park'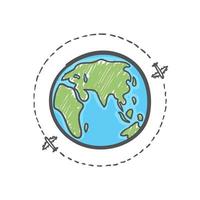 This half term we will be learning about and reading a range of books about where we live, how we get places and other places around the world.
We will be developing our understanding of the world by learning about types vehicles from past and present, understanding different places in the world and noticing similarities and differences.
We will explore different skills through expressive arts and design to create our own vehicles and pictures of places around the world using lots of methods such as painting and observational drawing etc. We will also work on our story telling through helicopter stories.
In Phonics, we will be recapping our phase 3 sounds and tricky words.  We will be working hard to continue developing our segmenting and blending skills. We will also be focusing on learning to read phase 4 words with a range of endings. Please help you child by recapping their Phase 3 sounds with them at home.
With our writing, we have been working on writing CVC words using known sounds e.g. sat, fin, dog and will be starting to write simple sentences. Some of us are trying to write some trickier words using our phonics to help us.
In Maths, our number focus will be on understanding numbers to 20. With our counting we will be working on numbers beyond 20. Every day we will practice our counting and number skills through a range of activities and by singing songs. We will be exploring multiplication and division by looking at doubling, halving, sharing and odd and evens. This will be done through lots of practical activities. Finally we will be looking at measurement such as length, height, distance, weight and capacity. We will understand what each one means and how we measure them.
Please ensure that your child has their book-bag and reading diary in school every day, as they will need these when they read to adults.
Our PE day is Tuesday, we will be with the games coach outside so please provide appropriate PE kits for your child.
If you would like to support your child at home, please read with them every day for 10 minutes. Please feel free to add anything your child has been doing at home to their tapestry or dojo account.
Remember to check our Walk and Talk board to find out what we've been up to each day and chat to your child about it on the way home.
Thank you for your support.
Miss Bonshor
Useful Websites
https://www.phonicsplay.co.uk/
http://www.crickweb.co.uk/Early-Years.html
https://www.topmarks.co.uk/Interactive.aspx?cat=1
https://mathszone.co.uk/tag/eyfs/
https://www.littlewandlelettersandsounds.org.uk/resources/for-parents/